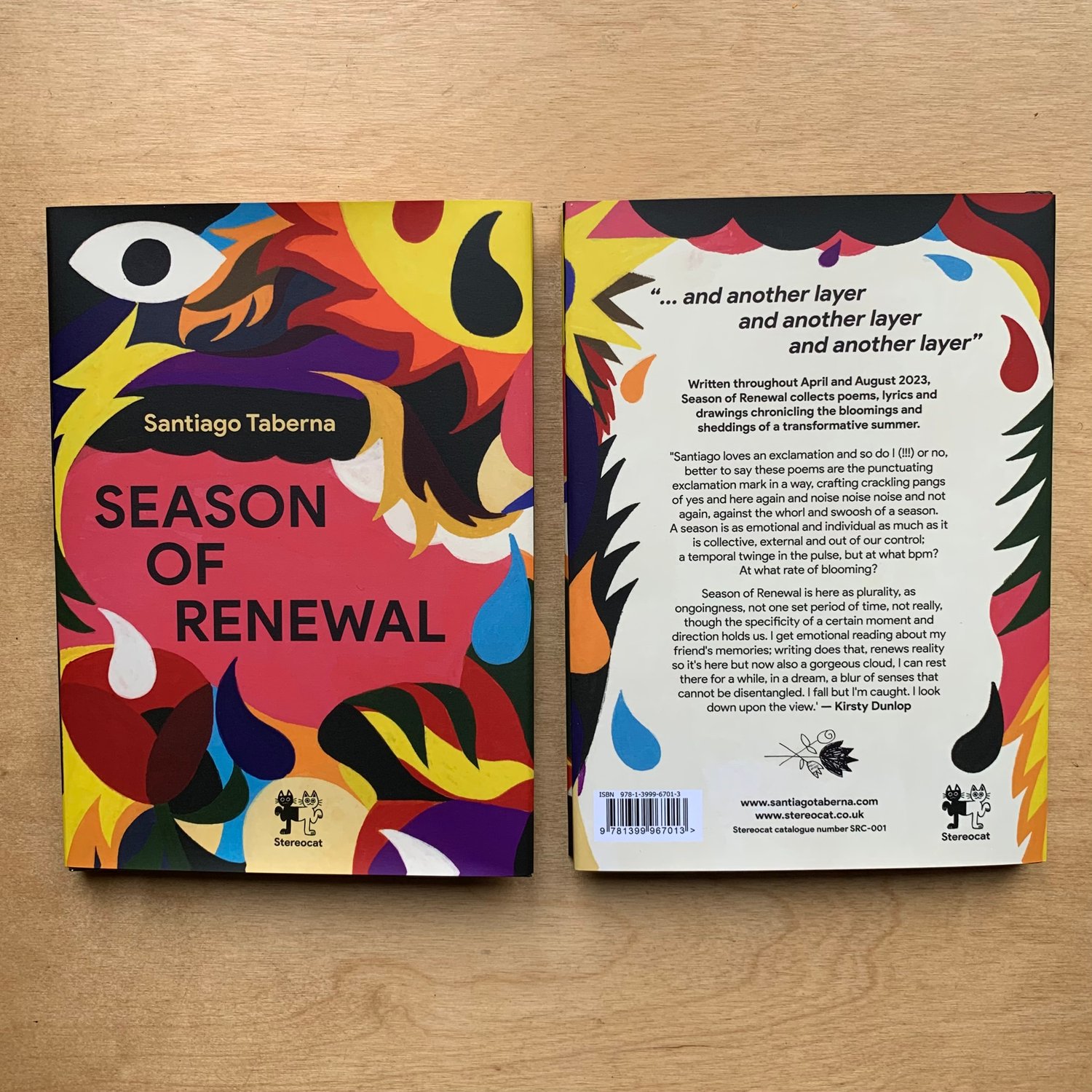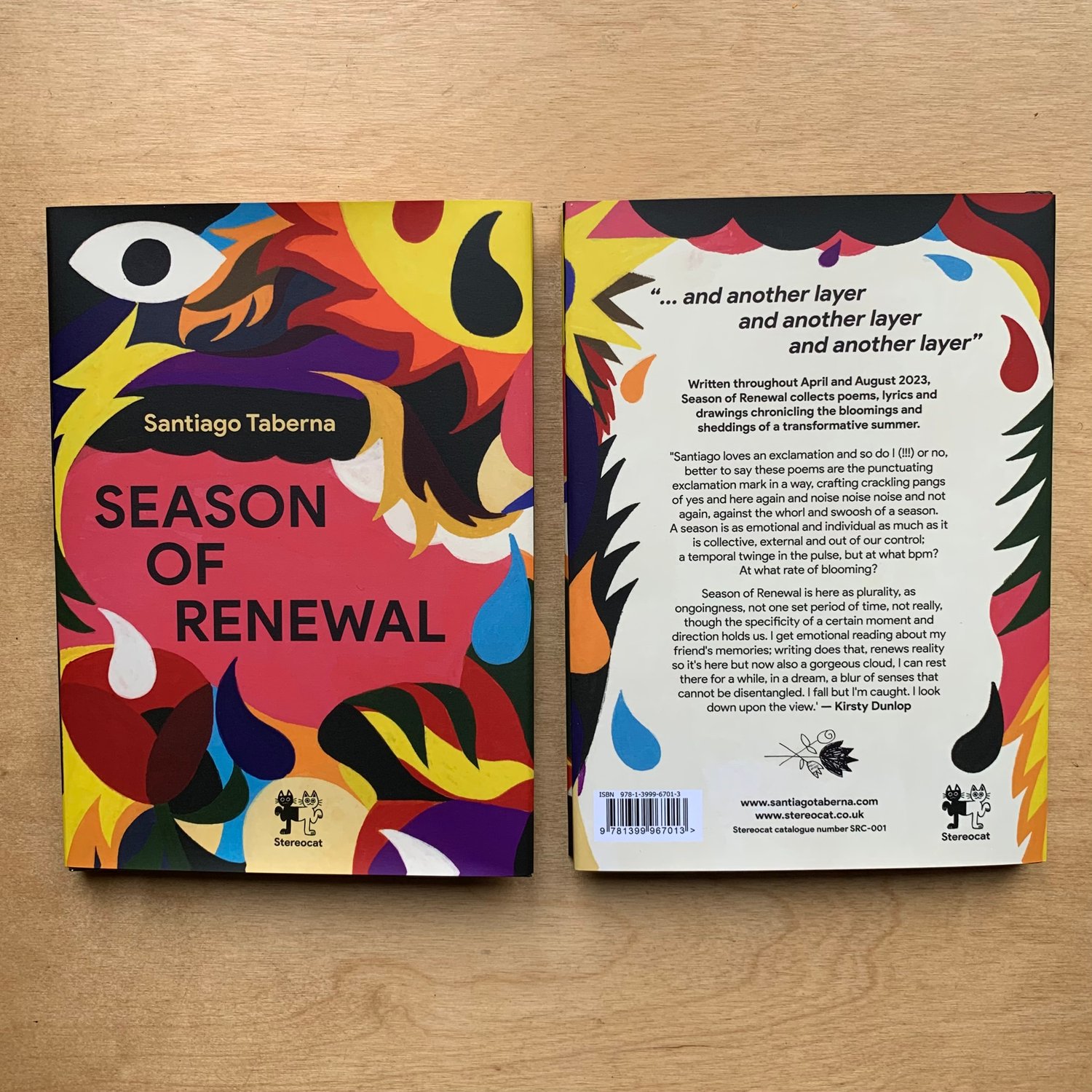 Season of Renewal
£12.00 / On Sale
A collection of poems, songs and drawings chronicling the bloomings and sheddings of a transformative summer 🌧️🔥🌪️🍂🍃☀️
Expect: reframed memories, dream journaling, sweaty gigs, mundane appreciation, demons, videogames, fire, micro-fiction, indie rock tabs, flowers, emotional whirlwinds, falling leaves, friendship, love.
Written between April and August 2023.
🍁 Published by Stereocat on 24th September 2023, catalogue number SCR-001
🍁 A5-sized, 92 pages in 120gsm paper, hardcover book with dust jacket.
🍁 ISBN Number 978-1-3999-6701-3
🍁 Shipped from Scotland via Royal Mail.